OEE Dashboard Solution using IIoT Gateway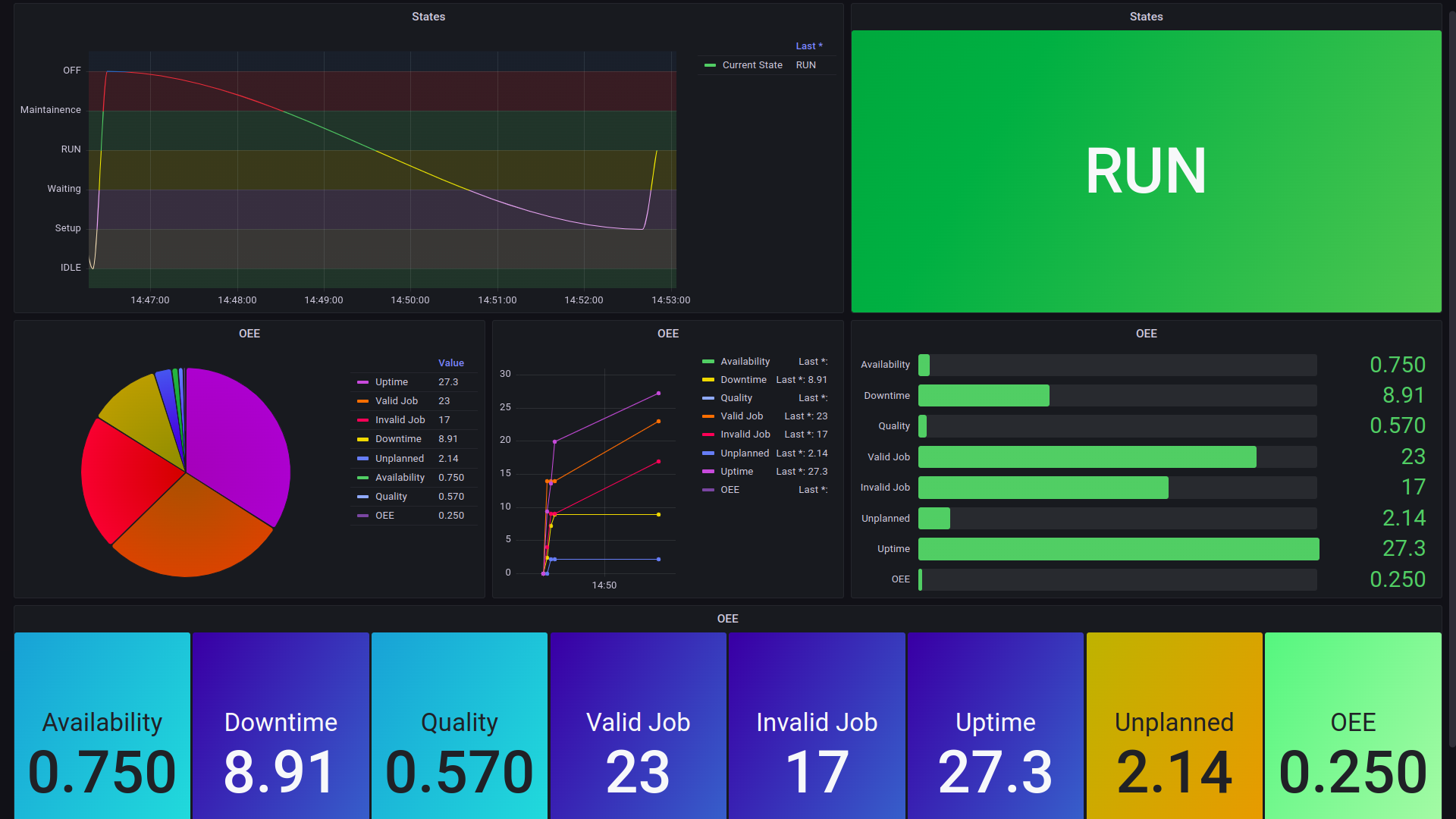 Elevate your smart factory machine operations to a new level of efficiency with Bufferstack.IO® IIoT Middleware System. This cutting-edge platform provides unparalleled, in-depth insight into your production processes, enabling you to optimize machine performance and accelerate productivity.
Our sophisticated Bufferstack.IO® IIoT Middleware System does more than just monitor the status of your machines. It offers:
– **Real-time monitoring:** Utilize feature-rich dashboards that provide an immediate, comprehensive snapshot of your machine's performance, letting you respond swiftly and effectively.

– **Data collection:** Seamlessly gather data from edge devices, PLCs, sensors, or directly from the cloud, providing a vast reservoir of information to drive smart decision-making.
– **Cloud-based solutions:** Benefit from our user-friendly, cloud-based digital delivery solutions, which can be effortlessly integrated into your existing systems.
Bufferstack.IO® IIoT Middleware System is designed to be scalable and secure, making it an ideal choice for businesses of all sizes. Its intuitive interface ensures a smooth user experience, without the need for specialized training.
At the core of our offerings is a team of seasoned professionals, whose expertise in the field of IIoT is instrumental in helping your business achieve its operational goals. Their commitment to your success is unwavering.
Revolutionize your smart factory operations and witness remarkable improvements in productivity. Reach out to us today to explore how Bufferstack.IO® IIoT Middleware System can be a catalyst for your business growth.
Harshad Joshi
Hi, I am Harshad Joshi, creator of Bufferstack.IO™ Industrial Computing Platform. Welcome to my place on WWW