Say hello to Bufferstack.IO Smart Machine Metrics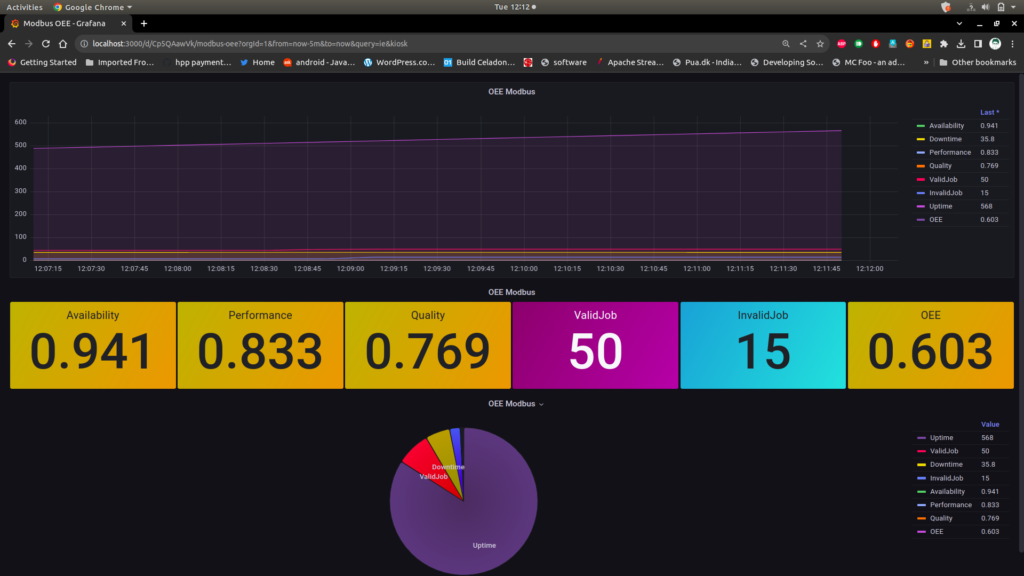 We're excited to introduce a robust Bufferstack.IO Smart Machine Metrics Module which offers precision and real-time analytics, providing a comprehensive solution for monitoring manufacturing equipment.
Key Features:
1. Dynamic State Transitions: Seamlessly handles machine states including running, stopped, and maintenance modes.

2. Data Integrity: Built-in timestamp synchronization ensures that your data is accurate and reliable.

3. Real-Time OEE Metrics: Availability, Performance, and Quality metrics are calculated in real-time, providing immediate insights into your operations.
4. Configurability: Easily set your target metrics to get the most relevant data for your specific needs.
Applications:
– Manufacturing Analytics: Achieve real-time oversight of your production processes.

– Predictive Maintenance: Use collected data to predict and schedule maintenance, minimizing downtime.
– Quality Control: Immediately identify and react to issues affecting product quality.
Compatibility:
– Designed for seamless integration with existing industrial IoT systems.

– Customizable for various industrial scenarios using Node-RED's flexible architecture.
This OEE/Machine KPI node will be released soon to Community and Tech Partners soon…Thank you for your attention and stay tuned for future updates!
Harshad Joshi
Hi, I am Harshad Joshi, creator of Bufferstack.IO™ Industrial Computing Platform. Welcome to my place on WWW